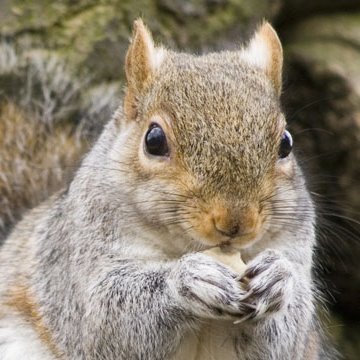 Hello, folks! Mischievous Squirrel here.
tDL's administrator recently informed me that the Lizzard would be out of town for about a week and asked if I would be willing to fill in for her as a guest blogger.
I was truly honored by the invitation! It had always been my understanding that the Lizzard was not fond of squirrels, but I was assured that she was "actively reconsidering her position and trying to improve her public image on the issue." The guest blogging job offer? An extension of the symbolic Olive Branch -- and I never refuse food...
So here I am! Bright-eyed and bushy-tailed! Ready to work and help out on the Daily Lizzard!
[ Muaaaaaaaahaaaaaahaaaaaaaaahaaaaa -- the mischievous games begin! While the Lizzard is away, let the Rodents and the Antelope play!! ]
Labels: blogging, friends, fun, guests, lizzard, squirrels, vacation