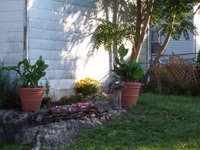 That damned squirrel is back!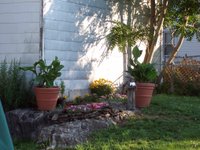 The sign was clearly posted!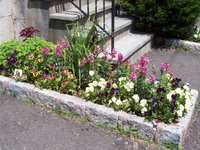 Lovely snapdragons are added to the front bed.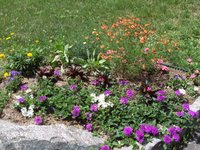 The new pink verbena,"Limerock Dream", and "Moonbeam" coreopsis.
Everything is growing fast here in the Greenwich garden! The new rock garden is working out very well, and all the flowers planted in it seem to be happy. However...the school system has failed the local rodent population...The sign was clearly posted and still they think it's OK to pig out here!!! I may have to resort to more drastic measures! Squirrels BEWARE!!!